"Aretha" Deluxe Edition, Revisão de 60 Anos da Carreira de Aretha Franklin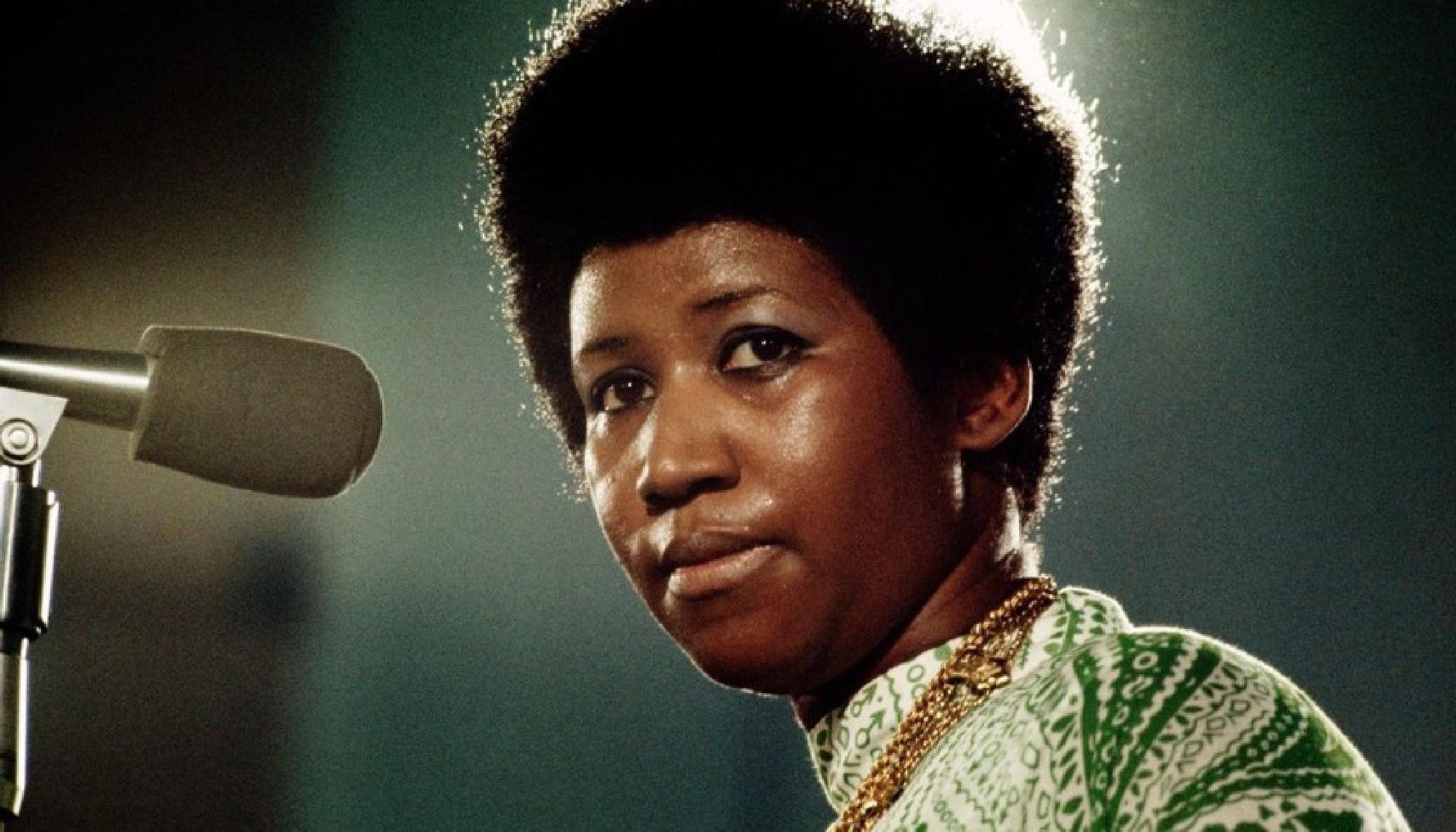 No próximo dia 30 de Julho, será lançada uma nova edição e um dos maiores compêndios da carreira de Aretha Franklin.
Trata-se de uma caixa de 4 CDs dedicada à Rainha da Soul com 81 faixas, incluindo 19 versões alternativas inéditas, demos, raridades e actuações ao vivo.
"ARETHA" chega no próximo dia 30 de Julho, em CD e formato digital. Das suas 81 faixas remasterizadas, 19 são inéditas em CD e formato digital, incluindo versões alternativas de grandes clássicos, demos, raridades e atuações ao vivo, como a interpretação fabulosa de "(You Make Me Feel) Like A Natural Woman" no evento The 38th Annual Kennedy Center Honors, em 2015.
A colecção inclui os maiores êxitos de Aretha Franklin, tais como "I Never Loved A Man (The Way I Love You", "(Sweet Sweet Baby) Since You've Been Gone" e provavelmente o maior de todos, "Respect". Mas em vez de usar as versões habituais de outros êxitos, ARETHA oferece versões alternativas de "Chain Of Fools", "Rock Steady" e "Spanish Harlem", gravações ao vivo de "Baby I Love You" e "Don't Play That Song", e "Think", gravada para a banda sonora de The Blues Brothers. A colaboração de Aretha Franklin com o produtor Quincy Jones, no início da década de 70, é revisitada com um trio de gravações inéditas, incluindo "The Boy From Bombay" e uma espantosa versão alternativa de um clássico de Sondheim e Bernstein, "Somewhere".
Mesmo para os fãs de sempre, ARETHA oferece muitas surpresas, por exemplo, numerosas gravações de trabalho e demos inéditas relacionadas com êxitos como "Angel", "Until You Come Back To Me" e "Brand New Me." ARETHA inclui também a estreia em CD e digital de várias atuações na televisão, incluindo duetos com Tom Jones ("It's Not Unusual/See Saw"), Smokey Robinson ("Ooo Baby Baby") e Dionne Warwick ("I Say A Little Prayer"). Finalmente, ARETHA inclui raridades como a sua versão de "Someday We'll All Be Free" de Donny Hathaway, gravada para a banda sonora de Malcom X, e a sua fabulosa interpretação ao vivo de "Nessun Dorma".
ARETHA
Alinhamento da Deluxe Edition
CD 1
"Never Grow Old"
"You Grow Closer"
"Today I Sing The Blues"
"Won't Be Long"
"Are You Sure"
"Operation Heartbreak"
"Skylark"
"Runnin' Out Of Fools"
"One Step Ahead"
"(No, No) I'm Losing You"
"Cry Like A Baby"
"A Little Bit Of Soul"
"My Kind Of Town (Detroit Is)" – Demo *
"Try A Little Tenderness" – Demo *
"I Never Loved A Man (The Way I Love You)"
"Do Right Woman – Do Right Man"
"Respect"
"A Change Is Gonna Come"
"Chain Of Fools" – Alternate Version
"(I Can't Get No) Satisfaction" – UK Single Version
"(Sweet Sweet Baby) Since You've Been Gone"
"Ain't No Way"
"My Song"
"You Send Me"
"The House That Jack Built"
"Tracks Of My Tears"
CD 2
"Baby I Love You" – Live
"Son Of A Preacher Man"
"Call Me" – Alternate Version *
"Let It Be"
"Young, Gifted And Black" – Alternate Longer Take *
"Bridge Over Troubled Water" – Long Version
"It's Not Unusual/See Saw" – with Tom Jones *
(Originally Broadcast On This Is Tom Jones, October, 9, 1970)
"You're All I Need To Get By" – Work Tape *
"Brand New Me" – Work Tape *
"Spanish Harlem" – Alternate Mix *
"Rock Steady" – Alternate Mix/Take
"Day Dreaming"
"Share Your Love With Me" – Live
"Don't Play That Song" – Live
"Dr. Feelgood" – Live
"Spirit In The Dark" (Reprise with Ray Charles) – Live
"How I Got Over" (Single Edit) – Live
"Master Of Eyes (The Deepness Of Your Eyes)"
CD 3
"Somewhere" – Alternate Version *
"Angel" – Work Tape *
"The Boy From Bombay" *
"Til It's Over" – Demo *
"Oh Baby" (a.k.a. "There's Something Magic About You") – Demo *
"Until You Come Back To Me" – Work Tape *
"I'm In Love" – Alternate Vocal
"Without Love"
"Mr. D.J. (5 For The D.J.)"
"You"
"Something He Can Feel"
"Look Into Your Heart"
"Break It To Me Gently"
"When I Think About You"
"Almighty Fire (Woman Of The Future)"
"Ladies Only" – Short Version
"You Light Up My Life" *
"Ooo Baby Baby" – with Smokey Robinson *
(Originally Broadcast On Soul Train, December 1, 1979)
"Amazing Grace"
(Originally Broadcast On Royal Variety Performance, November 23, 1980)
CD 4
"Think"
"I Say A Little Prayer" – with Dionne Warwick *
"United Together"
"Jump To It"
"The Wind"
"Freeway Of Love"
"Sisters Are Doin' It For Themselves" – Eurythmics & Aretha Franklin
"I Knew You Were Waiting (For Me) – Aretha Franklin and George Michael
"Oh Happy Day" – with Mavis Staples (Live at New Bethel Baptist Church, Detroit, MI – July 1987)
"A Rose Is Still A Rose"
"Someday We'll All Be Free"
"The Makings Of You"
"Nessun Dorma" – Live
"At Last" – with Lou Rawls *
(Originally Broadcast On American Soundtrack: Rhythm, Love And Soul, March 2003)
"You've Got A Friend" – Ronald Isley featuring Aretha Franklin
"Rolling In The Deep" – The Aretha Version
"My Country 'Tis Of Thee"
"(You Make Me Feel Like) A Natural Woman" – Live *
(Originally Broadcast On The 38th Annual Kennedy Center Honors, December 19. 2015)
*Inédito
ARETHA
Alinhamento das versões 1 CD e 2 LP
Lado A
"Never Grow Old"
"Today I Sing The Blues"
"One Step Ahead"
"I Never Loved A Man (The Way I Love You)"
"A Change Is Gonna Come"
Lado B
"Respect"
"Chain Of Fools" – Alternate Version
"Call Me" – Alternate Version *
"Rock Steady" – Alternate Mix/Take
"How I Got Over" (Single Edit) – Live
Lado C
"Master Of Eyes (The Deepness Of Your Eyes)"
"Until You Come Back To Me" – Work Tape *
"Something He Can Feel"
"You Light Up My Life" *
"Think"
Lado D
"Freeway Of Love"
"I Knew You Were Waiting (For Me) – Aretha Franklin and George Michael
"Someday We'll All Be Free"
"A Rose Is Still A Rose"
"(You Make Me Feel Like) A Natural Woman" – Live*